Take a Peek At What I've Been Going Through: Last 3 Months of 2017
Few will let you peek behind the curtains. In this article, I will talk about what I've had going on in my life over the past 3 months.
Since getting back I have been in survival mode. I came back to Charleston with $140 in my bank account. No job, no business, nothing.
Out of pride and commitment, I said I wouldn't be going back to a job. So I began writing articles to get traffic back up. At my height, before going dark I was getting 600 page-views a day.
Upon getting back into blogging my traffic had dropped to 70-100 per day. I didn't lose hope though as I am in this for the long-run and like with anything there are ups and downs.
I took inventory of what I could do to make money. For me it was web-design, social-media, and I am damn good at painting the vision.
Out of nowhere, a State-Farm owner called me. He and I have known each other for 3 years now. Shortly after I quit my job he quit as well to pursue building a State-Farm agency.
He was interested in seeing if we could help each other. Him with getting a website and me with getting money.
I agreed to come by Monday morning at 10 am. As I was driving to the appointment I realized a simple mindset shift for doing sales.
You can read about it in How to Sell As an Introvert. Once I arrived I talked with him and had him sold on a website, Facebook management, and a commercial.
His assistant went off to write a check for $650 and I thought to myself, "I'm saved, this is what I will do" and then she came back with a frown on her face.
She told us that due to State-Farms rules they can only use this one approved web-design company. As for the video they could only have State-Farm approved video's on their Facebook account.
I persuaded them to see what they could do and I even talked with a higher up in their organization. In my head I was agitated because if I didn't get this deal then my bills wouldn't get paid.
I only had enough left over from the initial $140 to pay for food and gas. No matter what I did the higher-ups wouldn't budge.
They further made me realize why you need your own ship in this world. My friend has put six-figures into this business yet can't get a website of his own.
All that he can have is a simple landing page and pay them $550/month to get put on Yelp and have Google Ads. Might I add that the $550/month was a discounted price! For the low price of $6,600 per year he can have a landing page and basic ads to bring in leads.
I left there agitated but calm and collected. In my head, I knew that it would just be a little time before things picked up.
My prayers were answered when I saw a couch for $80. It was a nice leather couch. I told a friend about it and how if he helped me pick it up that I would split the profit. He agreed and the next day we took his truck to pick it up.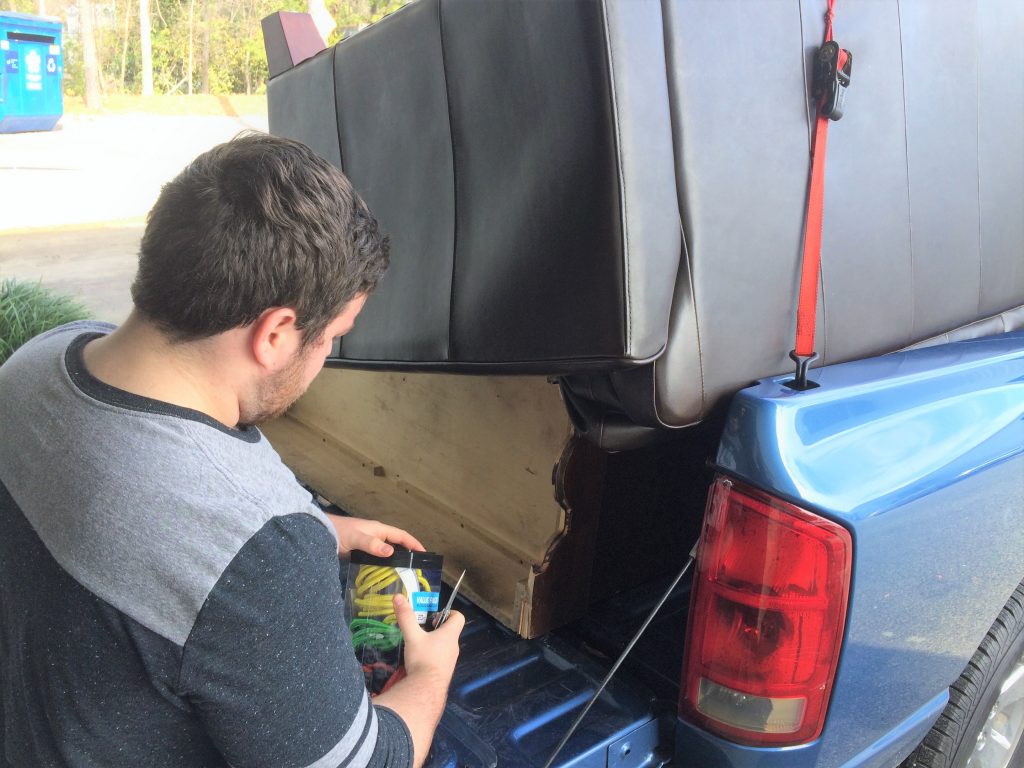 I listed the couch on Craigslist and 3 days later sold it for $200. That money payed my phone bill, got me food for several weeks, and then I rewarded myself with a cigar from Kings Leaf Cigar Lounge.
From there I knew that I had to stay ahead of the game. I called him the next day and said we needed to do this twice a week. He agreed and we began getting couches, dressers, and other furniture.
This proved to be a good move and got me through January and part of February. Then I ran into the issue of his work schedule getting in the way of the Craigslist business and we stopped going out.
There I was again with no income. Yes, I was still making $80 here or $20 there from an affiliate article but that's nothing. Most of my affiliate income dried up once the Kratom legal issues started.
My adderal vs Kratom article would make $100/month alone. Funny enough as that income dried up readers began showing interest in the Bathmate. You can read my article on How to Get Rock Hard Erections and Blow Your Girls Mind here.
So here I was with now a little over $300 and back at phase one. I forgot to mention at the beginning of this article that I paid $160 for Calm and Collected when I re-branded in January. That left me with around $30 as I paid the rest of it on a Credit Card.
That hurt me financially but I always pay the price for what I want.
As I was in my room planning out my next move like a general an idea came to me. It was an idea I had started 8 months earlier.
I texted my brother Alex Mangini and he was interested. We talked later that night and saw how both of our visions would come together.
He said that after he got some client work done that he would drive to Charleston. I told him that he could stay with me and we would take as long as we needed.
For 8 days we stayed pinned up in my office working on Sites Delight. We tore down the site and business model 5 times.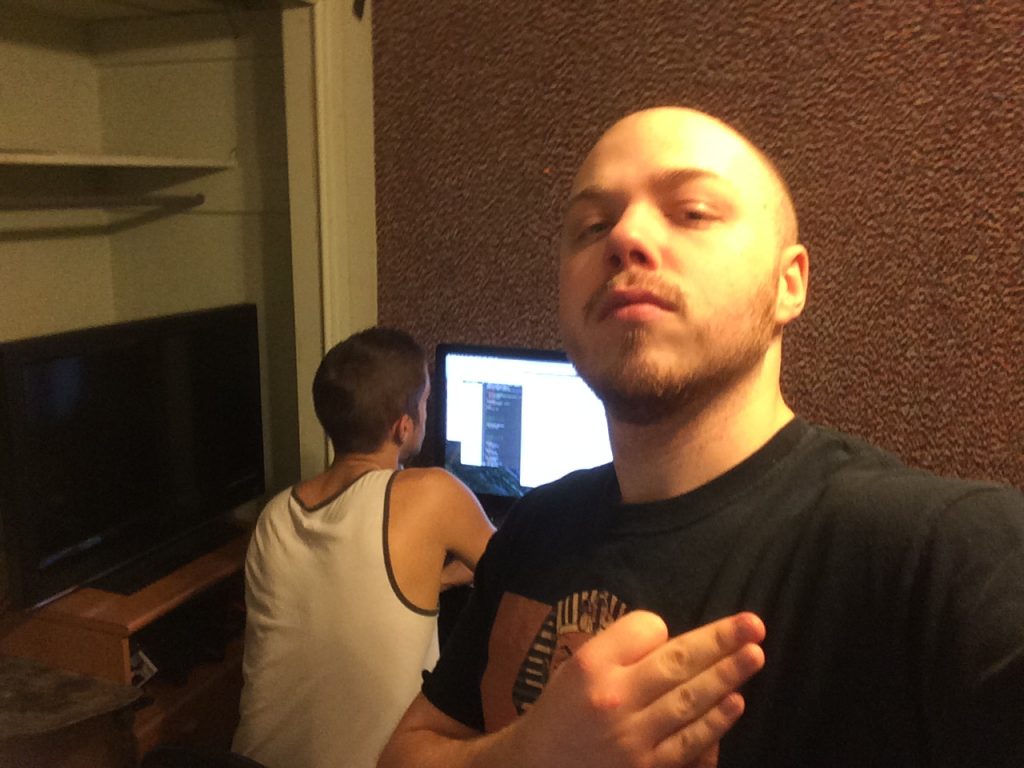 Imagine spending all day working on a page and then realizing we had to start over. It was frustrating but we learned a lot.
The entire time he was here we only went out 2 or 3 times. Otherwise we were in the office battling codes and bringing our vision into reality.
Finally we created Sites Delight. We had the packages created and now people could pay us through our payment processors.
It was cool seeing everything come together almost as if through magic. What started out as two visions formed and became one vision.
A vision where people can have premium custom websites for an affordable price and then promote us and make great commissions. Instead of making $10 commissions people were going to now make $100 to $200 per referral.
This is a win-win-win-win. I make money, Alex makes money, someone gets a great website, and then the SD Partner gets a dead president.
Finally, we finished crafting the business. Before he went back we wrote out a payment split and shook hands.
You can call me crazy for not setting up an official contract but to me a man's word is everything. If you can't trust his word and handshake then you can't trust anything. A man's word is everything.
I don't like being double-crossed but I trust Alex Mangini. He and I have known each other for a while and now we were launching a business.
That is the power of the internet. You can meet someone on here and then before you know it launch a business with them.
After shaking hands, we got to work as we are two men on a mission. Our first client came from Damian Pros.
He is a straight up hustler hands down. I didn't realize how much he did behind the scenes. Thanks to him we got our first customer.
I woke up to seeing $350 made while I slept. That feeling was better than any drug out there. It is almost as good as meeting people in public that can't believe you're in front of them.
Several days later I paid out his commission. A feeling of safety came over me knowing we had just started and were already making money.
I quickly pushed that feeling away as the illusion of safety will crush you. It has done that to me several times.
Now here we are in the beginning of April as of writing this. More sales have come, I've had lots of realizations, and am now acting on my next strategy.
My next strategy is offline but using my online world as the foundation. As for what that strategy is I will not tell you. Watch my video's and read my articles as you can see what I'm doing if you can see the unseen.
If I decide to I will write another article like this in a month or two. Life changes very quickly for me and sometimes I am so in the moment that I don't think to write about these things.
Thank you for the support that I have received over the past 2 years. It is the emails and DM's that I get that rekindle my love for this craft.
I will always write and make videos but seeing how I impact people adds fuel to the fire. The beauty of creating content is that I live my life, create content, and then someone such as yourself views it.
The thought that using my story and talking about change someone's thinking is one reason I wake up every morning full of energy.
We will talk again soon whether that be on this blog or on YouTube. I welcome you to join my newsletter and check me out on YouTube.
UPDATE: August 16th, 2020 – Read about what's been going on from Dubai.