How to Find the Time to Workout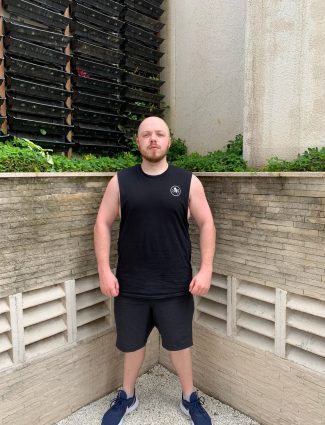 Subject: How to Find the Time to Workout
You're busy making money, you've got commitments to handle, and then your gym is a car ride away.
We've all been trained to find excuses.
Just this morning I woke up at 7:45am. I scheduled the gym at my apartment for 8am to 9am.
I had some client work to do so without thinking about it, I rationalized I could just go tomorrow.
Plus I was sore so "I can just rest today".
Years ago I would've accepted that as a good reason to not go. Instead, I quickly put my clothes on and left.
I've committed myself to working out Monday through Friday.
Regardless of what is going on I will be there.
You know what?
Other than my girlfriend, nobody was in the gym. So I was able to fully focus. Machine to machine blasting Metallica and Young Dolph.
I had one of the best workouts I've had in a while.
Pure focus and intensity.
Remember this friend.
Like with most things in life, it's easy to find a reason not to do something. It is also equally as easy to find a reason TO DO something.
I could've just accepted that I was sore, had important work to do, and I can just go tomorrow.
Instead I got off my butt and hit the gym. 45 minutes later I was back at my desk enjoying a coffee my girl made.
2 hours later my work was done and I had the rest of the day to enjoy myself.
If you want to achieve anything out of the ordinary, you must develop willpower. All of your decisions must be conscious.
Not just going with how you feel in the moment like every robot does around you.
Consciously decide to workout.
Consciously decide to choose a home-cooked meal over Uber Eats.
Consciously decide to work on your side hustle instead of watching Netflix.
When you tell your mind to move, you move. There's no time to negotiate and waste energy creating excuses.
Use that energy to fuel your progression in all areas of your life.
Next read: How to Stop Procrastinating
Until next time.
Your friend,
Dylan MoneyBag Madden