The Will to Win Poem & Story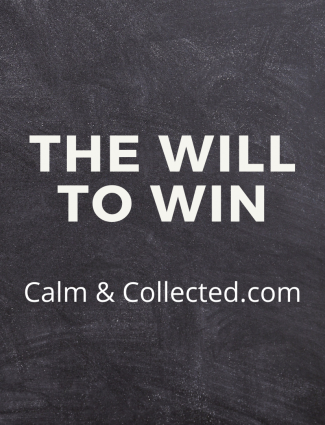 Years ago as I looked at my bank account, it was on $25. I was unemployed at the time and refused to go and work another job. In my mind it was "make my blog work and figure out how to make money until it took off" and that was the only reality I accepted.
At the time it was flipping product which kept money coming in. Later it was cleaning bathrooms, apartments, and parking lots. From 2014 until 2019 I was the embodiment of hustle & grind.
Day after day I showed up to make money. Just so I could have time for my art. Every day I hit the gym to ensure I stopped being a complete fat ass.
It was in 2019 that I got a handful of "random" opportunities. I say random because they only appeared for 1 reason. That reason was I put myself out there, worked for free, ate shit for years.
People respect the dedication and so you're given a chance to prove you're worthy of being amongst the Greats.
It's now been almost 2 full fucking years…
I've traveled to 9 countries. And in this time continued my art while building a freelancing business. I'm living the life I used to only dream of because I REFUSED to give up.
Take a minute to read the poem below — if it resonates with you? Then you've got the IT factor required to make it.
The will to win poem by Berton Braley
If you want a thing bad enough
To go out and fight for it,
Work day and night for it,
Give up your time and your peace and your sleep for it

If only desire of it
Makes you quite mad enough
Never to tire of it,
Makes you hold all other things tawdry
and cheap for it

If life seems all empty and useless without it
And all that you scheme and you dream is about it,

If gladly you'll sweat for it,
Fret for it, Plan for it,
Lose all your terror of God or man for it,

If you'll simply go after that thing that you want.
With all your capacity,
Strength and sagacity,
Faith, hope and confidence, stern pertinacity,

If neither cold poverty, famished and gaunt,
Nor sickness nor pain
Of body or brain
Can turn you away from the thing that you want,
If dogged and grim you besiege and beset it,
You'll get it!
I went ahead and read it along with you. It's about the 5th time I've read it today. The old me tips his hat to you as he gets back into the grind.
And the me writing this to you says, "Keep pushing bro, you're almost there. Soon we will meet up on the road and trade our stories".
Until that time, put together a plan and stick to it.
If you're interested in making money online, regardless of where you live. All while leveraging social media to bring you, unlimited clients.
I've put together Freelancer Profit Manual, it will show you everything you need to know. And you also get access to our private group to get help putting the information into action.
But if you're unsure of what skill to offer, please read 33 ways to make money remotely. Inside you will learn the best skill for your specific circumstances.
Your friend,
Dylan MoneyBag Madden