9 Books For Getting Paid, Elevating Your Mind, and Developing Confidence
Ever since I was 12 years old I've been searching for answers. Most of which I found in the following books you're about to see.
Because a book is more than just a book.
In reality a book is a direct connection to that persons mind.
So you're literally connecting to the authors mind when you read a book. Which means that whatever you seek, is out there in a book.
You just have to find the right mind to connect to.
And while I've read hundreds of books since I started my journey. I've narrowed it down to 9 books which range from beginner to expert level knowledge.
Figure out which book speaks to your current situation. From there picking the right book will happen naturally.
9 Books That I Recommend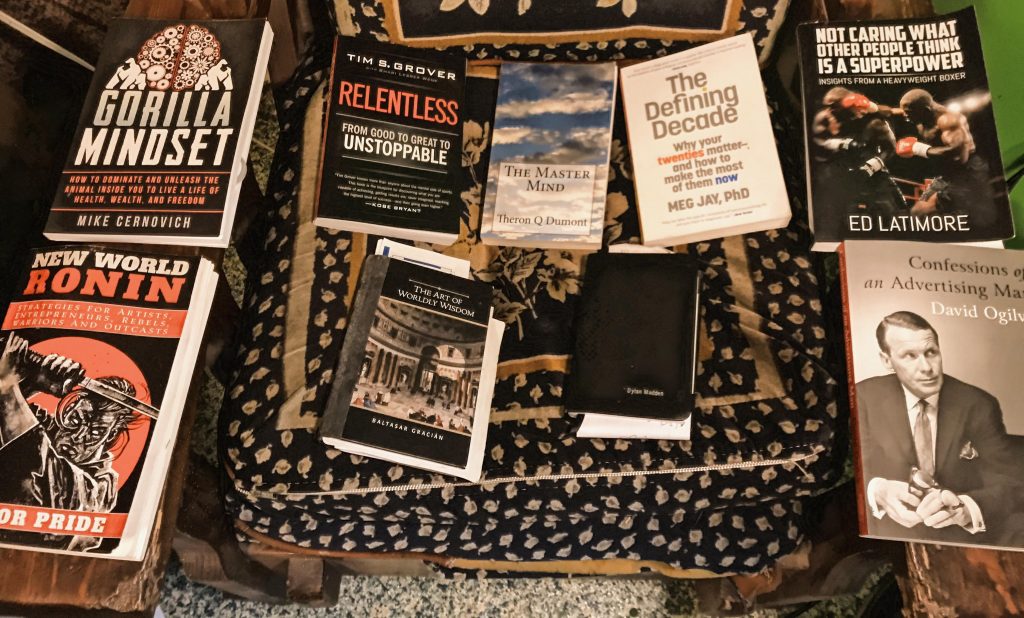 This was the first book that I purchased on my journey. It is great to refer to when you lack any guidance in your life.
If you're still in school, this book will be especially good for you.
Rated: Beginner Level
This is the current book that I'm reading. While I'm only half way through it, this is the best book I've read this year.
Relentless teaches you how to tap into your own zone. In other word, to go into a flow state on demand.
His techniques were used on the likes of Michael Jordan and Kobe Bryant. So the results speak for themselves.
Rated: Medium Level
3) New World Ronin
As of now this book is only available used. But regardless this is a must have for anyone looking to make it in life on their own terms.
Victor Pride covers…
Finding your purpose
How to make it big in business
How to become a true artist
And much more that has helped me level up since quitting my job and moving to Los Angeles for a little while.
Rated: Medium to Expert Level
Ed Latimore's Not Caring is a Super Power came in handy during a pivotal time for me. I was working in the hot Sun 6 days a week and getting home around 8 PM.
I spent my mornings before work reading each page. And by reading them I was able to eventually find my own mental strength.
This is a book that every person who's ever struggled should read. So in other words, this book is for you.
Rated: Everyone
The Writer's Journey was recommended to me by my Goldmund.
This book helped me early on with developing my story and ego. If you have any plans on being online this book will help you structure your story. And your story is what makes people become interested in you.
Rated: Everyone
Due to being brought up in the West I was first introduced to the Bible. And so it was one of the first books that influenced my thinking.
From the lessons that you learn to some of the Proverbs. This is one of the best self-improvement books around.
So whether you want to approach the Bible in a spiritual way or from a self-improvement kind of way.
This books for you.
Rated: Everyone
The Master Mind popped into my reality a few months after dropping my viral article, "How to Enlarge Your Ego".
This book is solely for the person who wants to elevate their mind. The key is to not read the book literally.
Instead the key is to find the meaning behind what he says.
If you can do that then you'll figure out how to tap into something powerful. Some call it their Alter Ego and others call it their Higher Self.
Regardless this book will show you how to tap into your entire being.
Rated: Expert
Gorilla Mindset was a best selling mindset book for one reason- it works damn well. While my friends liked Gorilla Mindset for his mindfulness techniques.
My favorite part of Mike Cernovich's book was the breathing techniques he wrote about. They were instrumental with me mastering my mind.
Rated: Beginner
The Defining Decade should be a must read for anyone in their 20's or lower. If I would've found this while in high school, a lot would be different.
This is the book that you read when you first wake up to the fact that our world isn't what it appears to be.
And you start realizing that this whole college thing and just find a job with benefits mentality doesn't work too well.
Put simply "The Defining Decade" would've saved me some burned bridges and stupid anxieties right out of high school.
Rated: Everyone
If you have any book recommendations leave them below. As I'm always looking for new books to check out.
Your friend,
Dylan Madden
Bonus book: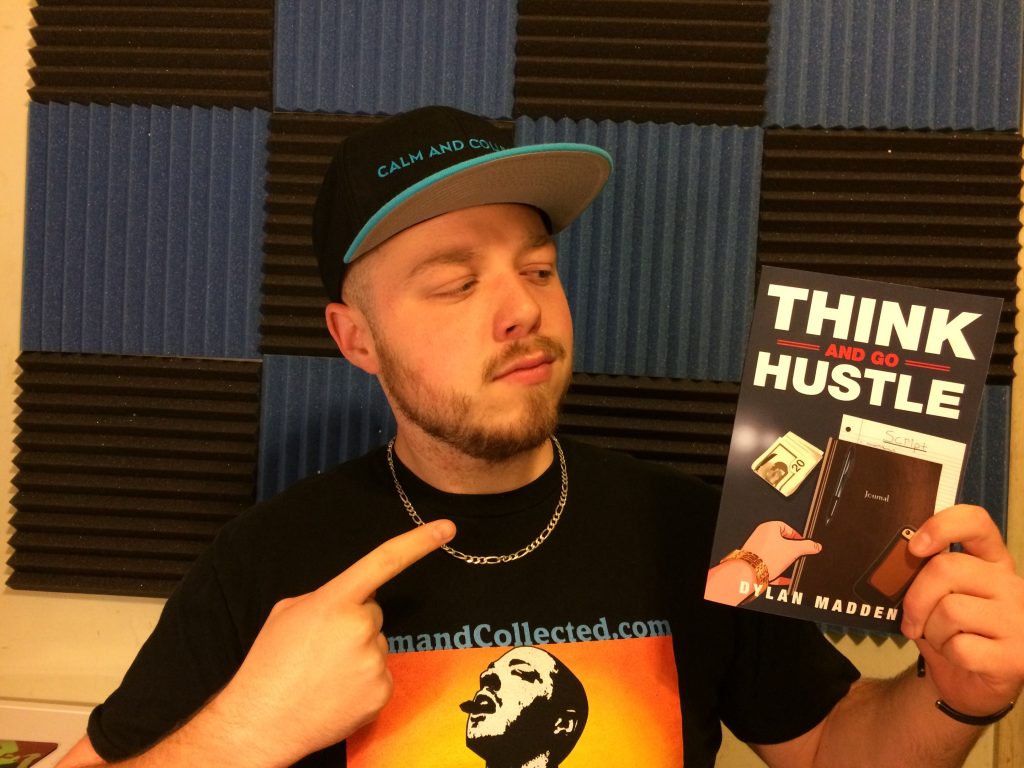 As a bonus book there is Think and Go Hustle. It's a book that I tested myself for 3 years. Everything is designed to be simple and easy.
You go through each part of the book building upon each lesson. So that by the end of the book you're already getting results.