A Lesson I've Learned From Boxing
The world is designed to make you and I weak. Just because you pick a skill and generate income online doesn't give you full protection either. I will explain more. Here's a lesson I've learned from boxing.
A Lesson I've Learned From Boxing
You see, if I wanted to I could stay in my apartment for months on end.
One text message and my cleaner arrives. I open up an app and my groceries/food are delivered within 45 minutes to an hour.
If I want new clothes, I can call the manager of the local Zara and have them delivered to me.
My haircut guy will come within a 2 hours.
However, just because you make money online does not mean that you should fully exist online. All it gives you the freedom to live more and do more.
That's why I got a boxing instructor to train me…
I have no reason not to be in the best shape possible. Not only that, I also need to be better at boxing so I've been training daily. Just after two weeks in and I'm already noticeably stronger.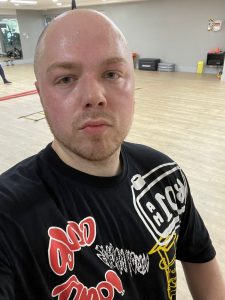 In the first 3 days of sparring my punches were sloppy. Even when running, within half a mile I would have to start walking.
Most would accept being weaker as normal…
They'd think tiredness, fatigue, and being uncomfortable are bad things to be avoided. Instead – they'd choose to stay in their own bubble of comfort.
Not people like you and me though.
Because of freelancing and email copywriting. I have seen first hand that you will suck in the beginning. When I first dove into freelancing something as simple as writing an email would take me an hour two.
Just for it to be half decent. I overthought sending out DMS to potential clients. I'd spin my wheel for 18 hours a day hardly getting anything done.
Instead of just giving up because I was weak in that department I persisted
Day after day I sent More DMs. I wrote more emails. And I got better results for my clients. You see – boxing, the gym, and freelancing are all the same.
You will suck in the beginning.
You are going to want to quit.
There will be days that you're motivated. But let's be honest, most days you don't feel motivated. While I still do not look forward to sparring or even going to the gym. I've committed myself to getting stronger and healthier.
Just as I committed myself 3 years ago that I was going to become a full time email copywriter. And use my skill to fund the lifestyle I wanted and never need a job again.
I'm telling you this because right where you are now is the only place you can start from…
You can hope that things were different but they aren't. All you can do is either give up or persist. Since you're reading this article, you clearly aren't going to give up.
Which leaves you with only one real option:
Get up and get moving.
Always the best,
Dylan Madden
PS:
Shane and I have designed a program that's a mixture of course material and accountability via the group chat.
The newest class has 56 people inside.
If you're looking to get started online, you need a skill and you need a clear path to getting results.
Take a look at what others have achieved & see if you're a good fit.