Every Nomad Business Owner Needs a Home base
When you first start making money online as a freelancer, the nomad life becomes possible. As long as you've got a stable internet connection you can work with clients from around the world. However, this comes with a downside as well. Every Nomad Business Owner Needs a Home base.
I can look back over the last 4 years of traveling. The times where I spent more than a month or 2 in one area. My financial and physical progress is always night and day better.
Having a stable routine is where consistency comes into its full effectiveness.
Every Nomad Business Owner Needs a Home base
If you're bouncing from country to country. City to city. Flight after flight. Train after train.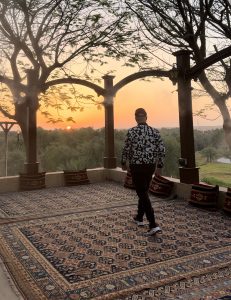 Your routine gets out of whack and your brain can't focus properly. It takes about a week to get acclimated to the area.
You've gotta sort your wifi/data.
Get a lay of the land. Such as where to find food, coffee shops, and other necessities.
While there are definitely travel hacks to make everything easier it comes down to one question.
If you want to progress in your biz aka income?
You need to find a home base. Ideally place that's cheap and safe if you're in the early stages of your business.
It's stupid to try and live in a great city like Dubai if you're not making solid money. Your focus should be on increasing your income while stashing your money away to ensure you stay in business.
It's harder to do this when you're spending $200 for your dinner each night. You could put that same money back into your business.
However, there are plenty of great countries to live in while you build. Places such as Paraguay are on top of my list for beginners.
Why Paraguay is the Perfect Place to Live As a Beginner?
A place like Paraguay is great for you while you're under $20k a month.
It's safe and cheap while also offering some solid residency options. However, I spoke on more options in my podcast with Darren.
Always the best,
Dylan Madden