Ed Latimore Exposes the Secrets of Blogging with Dylan Madden
Ed Latimore gave his secrets to running a profitable blog and personal brand on his recent appearance on Moneybag Radio. Inside he shared, how to write blog posts people care about, how to grow your email list, and the real power of blogging.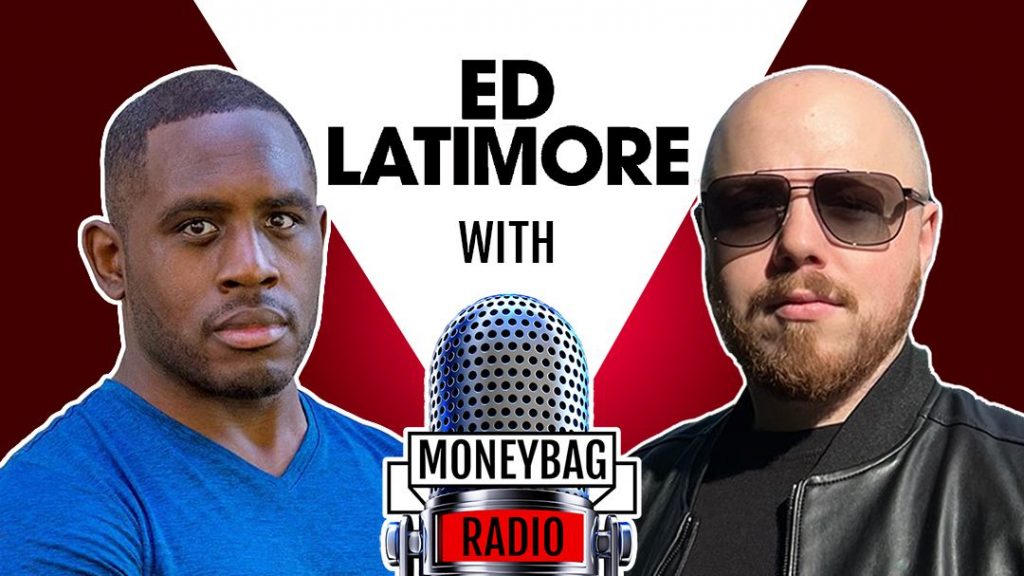 Ed Latimore Exposes the Secrets of Blogging
Ed Latimore's blog does over 35,000 page views per month. Add to that he runs a Twitter account with over 184,000 followers as of June 30, 2022. However, he didn't just magically start seeing success. He's put in years worth of effort to turn his passion for writing into a 6 figure business.
Using his personal brand and website, he's become a best-selling author and been invited to gives speeches around the world including Ted Talks. You can do the same by applying what we spoke about on Moneybag Radio.
Watch the Podcast here
To help you find the information you want, I've put together the timestamps for you so you can fast-forward to those exact points.
3:18 – Is Blogging Dead?
14:33 – Maximize Your Tweets
20:00 – Properly Reply to Tweets
24:48 – Building Blocks of a Successful Blog
30:52 – Construct a Blog Header
35:04 – Top Quality Email Lists
39:27 – The Pillars of a Personal Brand
47:00 – Balancing Your Story vs. Value Content
50:30 – Synergy (Twitter, Instagram & Blogging)
53:42 – What Works Best?
1:01:55 – Get Clear on What You Want
1:07:10 – Try it, You Might Like It
1:11:14 – Follow Ed Latimore
Always the best,
Dylan Madden