Young Man Part 3: Stepping Away and Miami Meet-Up
Welcome to part 3 of the Young Man series. Let's talk about year one after leaving my job, stepping away from blogging, and going to Miami.
I started the Young Man series as a way to give you the steps to to become what you want while you're young.
In part 2 we talked about me getting honest and quitting my job. Now in this part I will go over my first year of being job free, the transition, and my Miami meet-up.
As you've seen I have been busy doing everything from Uber, groundskeeping, to co-founding a premium custom web-design company.
None of this has happened by accident. Everything has lined up as I expected. You see in the real world you must plan your moves.
Don't EVER just quit your job without any idea of what to do. Only take calculated risks. This is how you will get to where you want in your life.
By taking calculated risks you will achieve things that others dream of for years. People will think that there is something special about you.
It all comes down to you making a decision. From there you must get through the first year. The first year without a job has been filled with ups and downs.
I've been so broke that I couldn't afford a sandwich from Subway. So broke that spending money on a bottle of water meant financial ruin.
On the same note I've had more money than I knew what to do with. I'd go out every night wherever I wanted. I spent money with little thought.
But that is how it is in the beginning. You will have times where you must survive and other days that you will thrive.
As you learn about yourself you will begin figuring everything out. You will setup income streams, meet people, and build a new life. A life of your creation that isn't built around a 9-5 job.
You see life is really about learning about yourself. From going up to talk to a cute girl to quitting your jobs, it is all about learning about who you are.
If there is one thing that you will learn from me is that everything works out. All you have to do is keep your chin up and stay focused.

Nothing can take you down if you keep going. You can feel like everything is over right this minute, but I guarantee you that you'll survive.
You will go to bed and then wake up. At that moment the rest of your day can be directed by you or you can let life flow.
Here is an example of directing your life and keeping your chin up.
I've ended a relationship, declined a $60,000/year job, and put myself in the spotlight for you. Not to make you feel good about yourself (partly) but because I had to.
If I wouldn't have put myself out there for you then we would've never met. I would've never got to meet some of you offline and talk to you one on one.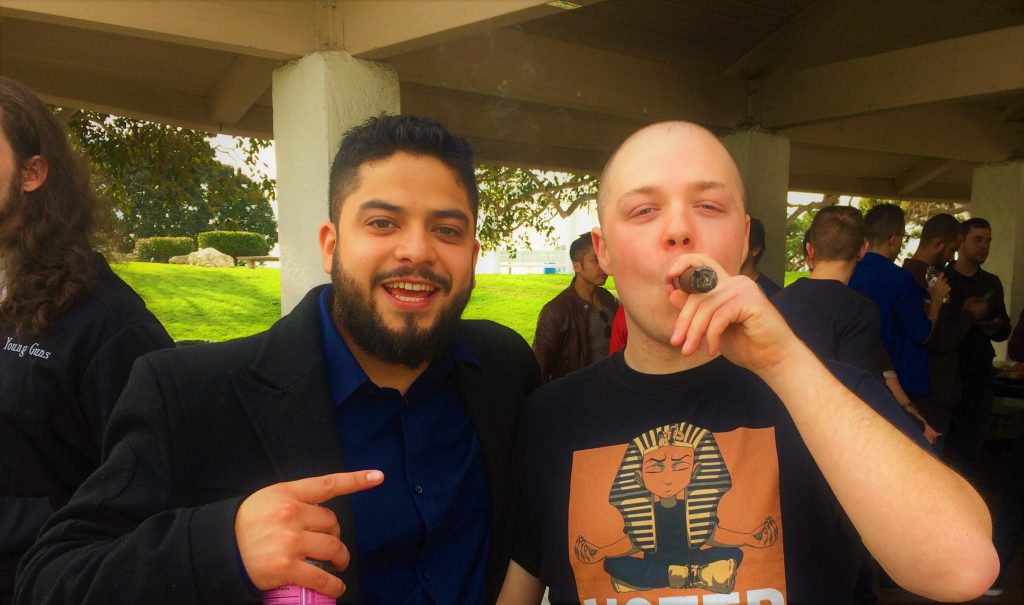 I've got big plans for you. It has been building before you for two years. It started out as a snowflake but is becoming a snowball.
Everything I've done since getting back in Charleston has been geared towards the next two years. I have said that if you want to see what I'm doing that all you have to do is see the unseen.
As the first order of business I am announcing that I am stepping away from publishing. Hold on I don't mean forever.
I am stepping away for just a short time to give my attention to all who are on the Young Hustler Newsletter.
You see I've been so focused on writing articles and publishing videos that I haven't given subscribers the attention that they deserve.
To show my thanks for all of the Young Hustlers I will be sending them exclusive content starting this week. Instead of publishing articles here on the blog I will be giving them their own articles throughout the week.
Speaking about the Young Hustlers I will be flying to Miami in May for the first out of state meet-up. I've been doing meet-ups here in Charleston but now want to go country wide. I love speaking to you online but I want to meet you face to face.
Getting to see people who knew me and got to tell me their story face to face really moved me in California. So I will spend the rest of this year going from city to city meeting with Young Hustlers around the country.
I have plans for going to Alabama and New Jersey next. If you want to meet me then email me and we will see what we can do.
For anyone who lives in or close to Miami shoot me an email. We will be meeting up at a cigar lounge and then finding a place to hang-out.
This isn't a seminar so all you have to pay for is yourself. Just email me for the details and then show up at the spot.
I will only give out the location privately as this is a insider meeting and I want a head-count. You can bring out any friends that you want as well.
Pictures are allowed and I expect everyone there to network with each other. I am flying to Miami on my own dime and want to talk to each of you.
**Email me if interested in the Miami meet-up or want me to come to your city**
Tune in next time for some more…
REAL DEALIN' With The Real Dylan