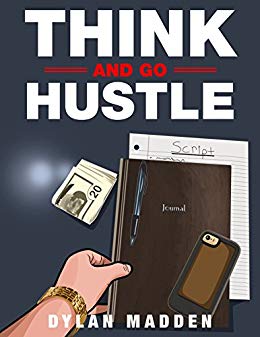 Life is a game. How would you like to make the rules?
Think and Go Hustle is your tool to build not only yourself but a game where you're the main character. It's time for you to flip the script and take charge of your life.
For the first time ever you will be introduced to a book that acts a video-game. During your journey, you will build your character, create a script, and learn actionable strategies.
What separates Think and Go Hustle from other books is two-fold:
Dylan tells his personal story and how it relates to what you're about to learn.
While following along with the book you will bring your dreams to reality.
See what other people are saying:
Read the intro and first level. I almost cried.. the level of authenticity and the lessons you share in an easy to understand way are incredibly relatable. Can't wait to get through the rest of the book this week. Continue to walk on water my friend. Really have something with this book. I mean it." -K.P
"Think and Go Hustle has the most actionable advice in a book I've ever read. Dylan was extremely original and authentic throughout the book. I was extremely impressed. Give the book to someone you care about and watch them Think and Go Hustle."
-MansBestRead.com
Now it's your turn. Build your character, create your script, and make YOUR DREAMS A REALITY.